Each week our school spotlights a fantastic member of our Willow Springs faculty and staff.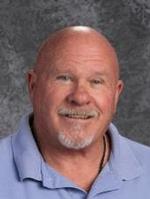 Name: Mark Besendorfer
Position: 5th Grade Teacher
Years of Experience: I have been teaching for 15 years.
One Reason He Loves His Job: I like fifth graders because they get my jokes.
Hobbies and Interests: I love to camp with the family and I love to fly fish.