Each week our school spotlights a fantastic member of our Willow Springs faculty and staff.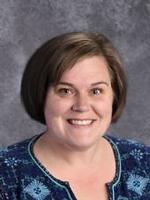 Name: Jen Archuleta
Position: ACC
Years of Experience: 15 years. Undergraduate degree is in Severe Special Education and my Masters degree is in Early Childhood Special Education.
One Reason She Loves Her Job: I love watching inch-stones turn into mile-stones!
Hobbies and Interests: I enjoy watching movies, traveling, and spending time in my garden.